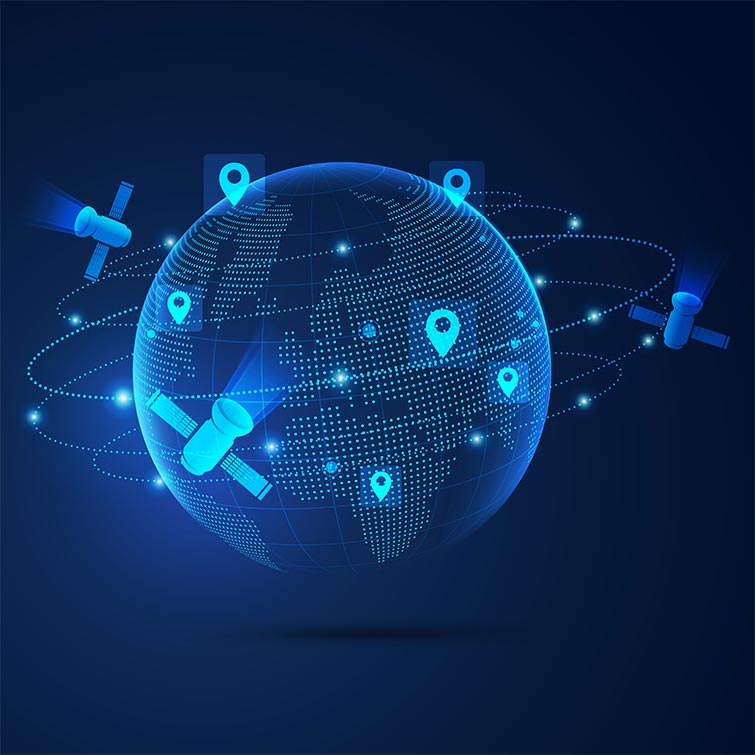 Inmarsat FleetBroadband는 전 세계 수준의 소형 안테나를 통해 최대 432Kbps의 비용 효율적인 광대역 데이터와 음성을 동시에 제공합니다. 3G 표준을 사용하는 BGAN 네트워크를 기반으로하는 FleetBroadband는 Inmarsat의 I-4 위성 집합을 활용하여 원활한 광대역 연결을 제공합니다. FleetBroadband를 사용하면 이메일에 액세스하고, 웹을 검색하고, 운영 시스템을 원격으로 실행할 수 있으며, 당사의 솔루션은 일상적인 커뮤니케이션 및 관리 요구를위한 비용 효율적인 도구로 서비스를 향상시킵니다.
특징
Standard IP: up to 432 Kbps over a shared channel, for email, Internet & intranet access and remote maintenance.

Streaming IP: guaranteed on-demand data rates of up to 256 Kbps for live video/audio applications and 8 kbps and 16 kbps for voice over IP (VoIP) applications.

Voice: up to 9 simultaneous voice lines for bridge and crew communication.

ISDN: supports ISDN at 64 kbps for legacy applications.

SMS: send and receive 160 character text messages.

Coverage: available globally, except in polar regions.
장점
커버리지